Posted:
January 18th, 2015 |
Author:
admin
|
Filed under:
blog
|
No Comments »
What is Onyx?
Onyx is considered the best mac cleaning software for mac computers and is also one of the most popular mac cleaning tools.
Designed with an interface that is easy to navigate even for beginners, Onyx cleans monitors and maintains your system so that your mac remains performing always at its highest possible level. Onyx for mac is great for removing junk files that have piled up after using your mac computer for some time. Our detailed Onyx mac review will help you to better understand how Onyx mac work and if it is the best solution for your mac.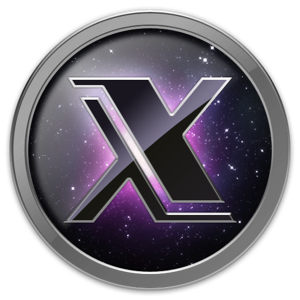 What Can OnyX do for Macs?
Mac computers have their own built in cleaning system and can remove duplicate files that exists in your library.
This might include your photo library and duplicate songs that are found in your iTunes library. Even though you can remove these duplicate files using mac's own system, this program cannot remove junk files that are stored on your mac's hard drive. Once you have a number of files hogging your hard drive's space, your mac will end up moving slow. OnyX allows you to have your computer's hard drive cleaned for no charge. Here are a number of reasons why we recommend OnyX mac and why we don't.
PROS
Easy to Use
Looking at Onyx's interface at first glance, it might not appear very user friendly. One you get used to how it operates, it is the easiest thing to manipulate the icons that appears on the toolbar. Clicking on specific icons will give details about each function.
Free of Cost
Forget the high charges that are related to purchasing mac maintenance software that will hurt your pocket. The fact that Onyx is free of charge does not give an indication of the quality of service that you will get from the software.
Automatic Settings
Use the automatic settings through The SMART (Self-Monitoring Analysis and Report Technology). It scans your mac hard drive and takes the necessary measures to disallow problems from occurring. Manipulate the settings so the software specifically does what you want it to. Onyx interface starts to scans your mac right at the start up.
Quick Handy Maintenance
Onyx offers the option to have you run maintenance scripts whenever you want. You can create a schedule that runs scripts daily, weekly or monthly. While other programs take a lengthy time to get repairs done, you can have your system repaired quickly with a easy option from Onyx.
Effective Cleaning
Even though mac computers are not susceptible to viruses, over time, your mac might need cleaning to keep it running smoothly. A number of factors will cause your mac to move sluggish and act up occasionally. This cleaning feature works by removing the cache and removing files that are taking up too much space on your drive, such as the duplicated files and hardly used applications. This handy feature allows you to pick and choose which files can be discarded and which to keep.
CONS
One of the most annoying features that might turn off potential users is the interface. Understanding and getting through each function might not be as easy as it looks. The makeup even though it boasts of being using friendly, can seem somewhat complicated for beginners.
How to Benefit from Onyx Mac Review ?
You can get better acquainted with the software by keeping abreast of different OnyX mac review threads. One of the most notable things to remember about Onyx is that a different version of OnyX mac is required for different mac OS X. this might be frustrating for those looking for a mac maintenance software that can operate on all platforms.
---