Posted:
January 19th, 2015 |
Author:
admin
|
Filed under:
blog
|
No Comments »
OnyX mavericks is a cleanup utility for mac computers that monitors and allows you to check the condition of your mac. This software performs a number of cleanup and maintenance functions that allows you to create more space on your machine. you can even configure your hard disk so that it operate at the best levels.
The more space you have on your drive, the better your mac will be able to perform.
Onyx manages log in items and junk files among other things so that you have a better running mac. Each Onyx has a version that is compatible with mac OS X. to download onyx mavericks there are no related charges and the installation is quite easy even for a beginner.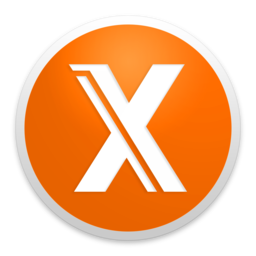 What Does OnyX Mavericks Do?
onyx mavericks checks your hard disk and monitor applications on your mac such as your login items. Once there is a problem with the system, Onyx will be able to detect it and act accordingly. Whether your problem is to clean up files such as logs and disc caches, or repair disk errors. At start up, Onyx Mavericks checks your startup HDD and detect if there are a problems. Some of the most notable features of onyx mavericks includes;
Automatic update
This handy feature allows you to always have the latest version of the software. Different versions of mac OS X needs a different version of Onyx, but having the particular version of Onyx will require relevant update to have it performing at its best. Onyx mavericks has a continuous updating process that is one of the most useful qualities of the program.
Verifying
This feature from Onyx allows you to verify the HDD and categorizes the options that comes under this selection. You can choose from these options which includes; Structure of Volume, preference, or SMART Status. This depends on what you want to do.
Maintenance
If there are any damaged permissions on the mac HDD, the maintenance features allow repairs to be done. This option might take a while so it might seem like a time consuming option but it needs time to analyze the files.
Cleaning
If your mac is moving slow, one of the reasons is most often, garbage that had piled up overtime. Getting rid of all the garbage that accumulates on your mac over a period of time. This can cause your mac to move really slowly. Onyx seeks out these temporary files, caches, duplicate files and all other junk in order to ensure that they are removed from the system. The more hard drive space that is available.
Better Running Mac with OnyX mavericks
Onyx mavericks might at first seem confusing but it really is easier than it looks initially. It makes your mac run smoother. The dialogs that are shown on the interface allow you to have a better control over what is happening with the software itself. There are a number of options available once you click on the icons. Once a selection is made, a larger it expands and gives a more detailed explanation.
Here are a number of icons on the interface that presents you with a number of options.
onyx mavericks is not available in the App Store but 6ghis free software provides all the useful functions that you need to boost your mac's performance.
Most mac users prefer using onyx because of the safe and secure feeling g they get when they allow the software to make changes to their mac OS X.
---