Posted:
June 14th, 2013 |
Author:
admin
|
Filed under:
Uncategorized
|
No Comments »
Have you ever heard someone say Mac's don't get viruses? If you have, that's just not true, Mac's can get viruses and malware, and sadly many have lost all of their files because they believed the same. That's why it's imperative that you have some form of virus cleaner on your Mac computer.
Although you should have an antivirus program running on your Mac, it doesn't mean that you have to go out and spend a lot of money. Just like there are many good free Windows antivirus programs, there are also many free virus cleaners for Mac's that work very well. Any one of the six free virus cleaners below will help protect your Mac, so all you need to do is pick the one that has the features you like the best.
Magican Soft
Magican Soft starts out our list of the six best virus cleaners for Macs because it is more than just a free virus cleaner, it's also a free Mac cleaner, meaning it will clean more than just viruses. While it protects your Mac from trojans, it can also protect it from getting slow or having problems later on by running its cleaning tasks on a routine basis.
When you first download it, you can use it to check for viruses and then use it to clean your Mac everywhere else. Like most cleaners and antivirus apps, you can schedule it to run when you want it to, you can scan and clean individual files, or the entire hard drive, and it will automatically update so you have the latest virus definitions.
One last benefit that I like besides virus cleaning is the fan control. This way you can also protect your Mac from overheating (which my MacBook Pro tends to do a lot). It is compatible with OS X 10.5, to the newest OS X version, Mountain Lion.
Sophos

If you want an antivirus program that provides full protection, including protection from viruses, worms, and trojans, then Sophos will be one you should consider for your Mac. Sophos is compatible with almost all Mac operating systems, including OS X 10.8 Mountain Lion. If you are using Windows on your Mac, you should definitely have an antivirus program on your Mac, and Sophos would be one of the best ones to consider because it is also able to stop threats that are designed for Windows.
Sophos also has a Live Anti-Virus feature that connects you directly to their database to help protect against new viruses. This is really a great free Mac antivirus program. It's easy to use, and has a lot of options, including scan on access, or on demand, and the ability to set up a scheduled scan that will run at a certain day and time as long as your computer is turned on.
ClamXav
If you just want a simple and free program to protect your Mac from viruses, then the virus cleaner called, ClamXav will work for you. It runs on the open source antivirus engine ClamAV. It is compatible with Mac OS X versions 10.5 and newer, and is available in the Mac App Store. This application is customizable, and you can set it to be active or passive. It can be set to scan selected files, or an entire hard drive, and it also has a Sentry feature to actively monitor your files and hard drive all the time.
Avast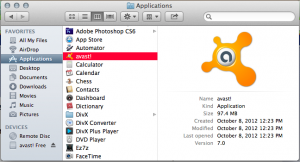 The free antivirus program Avast is a very easy to use and is also very user friendly. It is available for Macs with OS X versions 10.5 and newer. Avast offers three different virus shields, including web, file, and mail shield, and on demand scanning.  Avast also has on demand scanning that allows you to decide whether to scan a single file, or the entire system, and the three shields make sure that any incoming files or folders are safe and secure before they have a chance to infect your computer.
Whenever an infected file is detected, an alert message will show on the screen so that you know exactly what is going on at all times. There is also an automatic update feature so that you know you always have the latest version of the software, and the latest virus definitions.
Avira
The fifth Mac virus cleaner that's free is called, Avira. This antivirus program includes award winning malware detection. Avira is a good program to use that is not invasive and requires very little, if any, attention. All  you need to do is install it, and let it run. The makers of Avira  have been in the antivirus business since 1986, so using their program means you have the expertise of over 25 years of experience.
This Mac antivirus software will not only find and remove viruses, but also phishing scams, spyware, and other types of malware. This is another virus cleaner that has a scheduler so that you can set a certain day and time for a complete system scan, which is a very good feature because most of us forget to run the scans until we start having issues that we get nervous about.
Comodo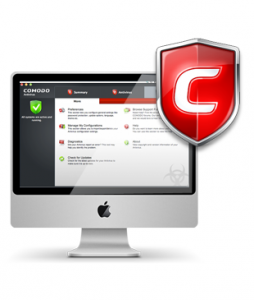 The final of our list of six free virus cleaners is Comodo.  Comodo offers protection from viruses, worms, and trojans for OS X based Mac's. Like most of the other antivirus programs already mentioned, Comodo features an on demand scanner, runs in the background to give you real time protection, allows you to scan single files or folders, or the entire drive, has a built in scheduler and automatically updates so that you always have the latest virus definitions.
Something different from some of the free apps though is that it can also scan compressed files before you unzip them to ensure that they are malware free. Comodo is very easy to install, simple to use, and will help keep your Mac computer free of viruses and malware.
---